Organizations looking to hire a Drone Services Provider/contractor (DSP) or training provider are faced with so many choices (and questions), it's understandable when confusion clouds the process. To help with details that will smooth some of the edges in the interview process, here are a few tips for hiring a Drone Service or Training provider.
1)  Request their Remote Pilot Certificate. Many refer to this as a "license," but it is a certificate issued by the FAA to persons that have passed their written Part 107 testing examination. DSPs and training personnel should both be able to produce this carded document on demand. We have discovered several "trainers" instructing without holding this certification, which could potentially create legal issues for the hiring agency, and there are many DSP's who do not hold this certificate.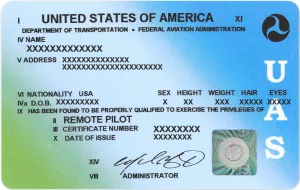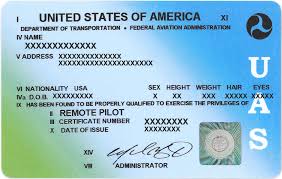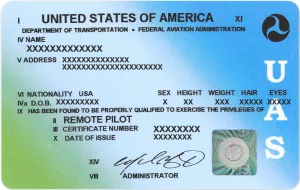 Be aware that having this certificate offers no evidence whatsoever that the certificate holder has any skill, and does not demonstrate their hours of flight time nor flight experience.
It is important to note that hiring a non-certificated pilot carries large fines for the hiring agency/individual. Do not hire a non-certificated sUAS operator.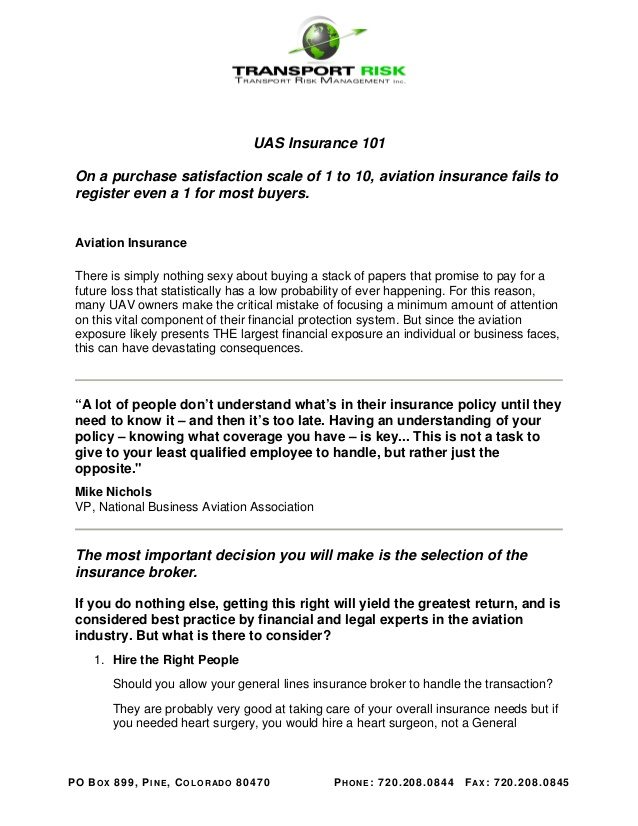 2)   Ask to see a certificate (proof) of insurance. Some DSP and instructors hold full-time insurance, while less professional operations purchase insurance per flight.  They should hold at minimum, a million dollar liability policy. Ensure their insurance is written by a known company. There are a few inexpensive, fly-by-night insurance companies available to DSP's.  A professional, business-focused DSP should be able to immediately provide proof of insurance or Certificate of Insurance.  Things can go wrong with any project; ensure your company, property, and business are protected by the DSP's insurance policy. This is often one of the most overlooked aspect of an operation, and if the pilot does not have insurance, the person or organization hiring the pilot is at risk.  Many/most DSP and training organizations will have hull insurance to replace their aircraft in the event of an incident, while many "wing it" without liability coverage. It's not uncommon for large companies or event management to require a certificate of insurance that specifically names them as a beneficiary of the insurance in the event of a claim. Without liability insurance, we recommend the training or service provider not be hired, or if hired, an understanding that risk exists.
3) Peruse their website. Are the images seen on their website relevant to the job to be flown? More importantly, is the DSP the source of the images? It's common for low-experience DSP to liberally "borrow" from other websites, presenting images as intimated evidence of their work. The difficulty is knowing whether they captured the images themselves (or not). One quick method of determining a photo's origins is to right click the image and choose "Search Google for this Image." Click the image to see how many results come up in a search.
In this particular example (as presented on several sites intimating the DSP is active in Public Safety), the image was not captured by a sUAS, but rather a hillside shot from a well-known AP photographer (image courtesy Associated Press).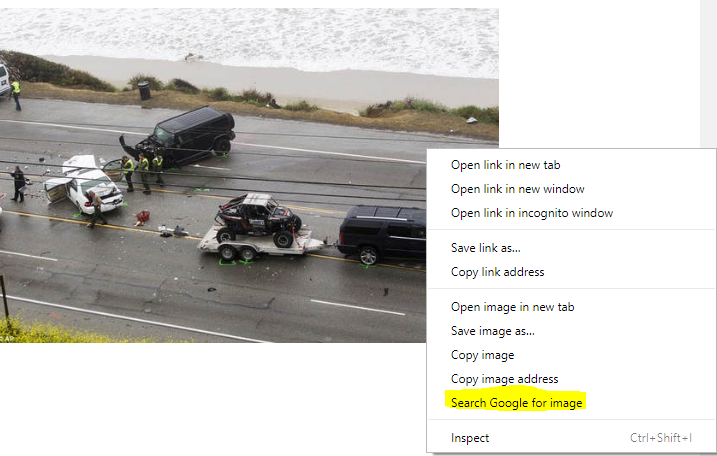 Following Hurricane Irma for example, disaster images popped up across the web, with unqualified DSP's intimating they captured the images and have the FEMA qualifications for disaster or insurance-related work when in practice, they do not.
It's much easier to hire someone for real estate imaging than for a construction site capture that will be stitched into an orthogrammatic image, just as it's more difficult to find a DSP that has knowledge of flare stack inspections vs finding someone to document a community marathon or event.  Ensure the DSP has knowledge surrounding specific needs to guarantee everyone's happiness at the end of the flight. This is also a safety issue. Having a photo on a website should not be an indicator of activity nor proficiency.
4) View a reel of their work. This isn't necessary when selecting a training organization, but is critical if the work being hired involves images, video, or data analysis output. Try to determine if they are the organization that captured the video or if the video has been "borrowed" from other websites similar to the example above. 
Are they proficient in shooting quality video or photos? Are they able to properly use tools such as Pix4D, AgiSoft, DroneDeploy for final output and data evaluation?
If using an aggregator, ask if the DSP has skills specific to the area where they'll be working. Many drone pilots are very capable of shooting nice photos, but have little to no training/skill for specific tasks such as real estate or inspection images.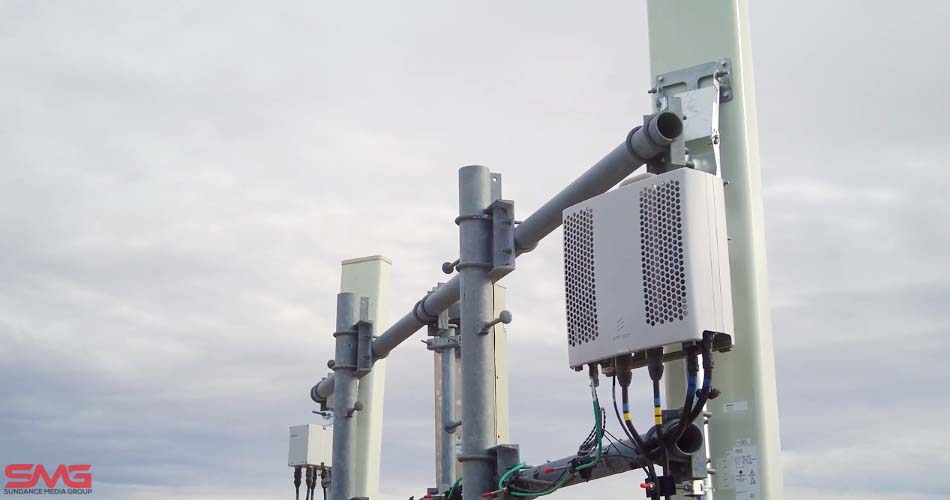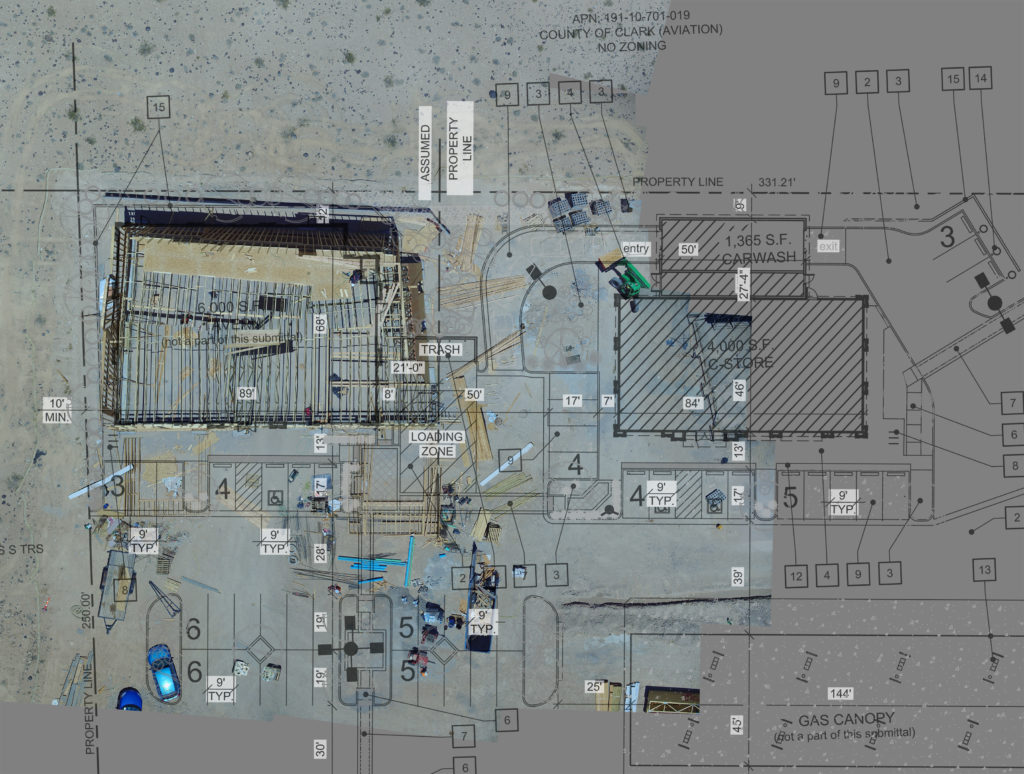 5) Does the DSP hold any active operational waivers? This is critical if flight beyond sunset or prior to sunrise is required, and needed for flight over people, altitudes beyond 400', flight in clouds, and other regulated activity. Without these, certain classifications of flight may not be accessible to the DSP nor the client.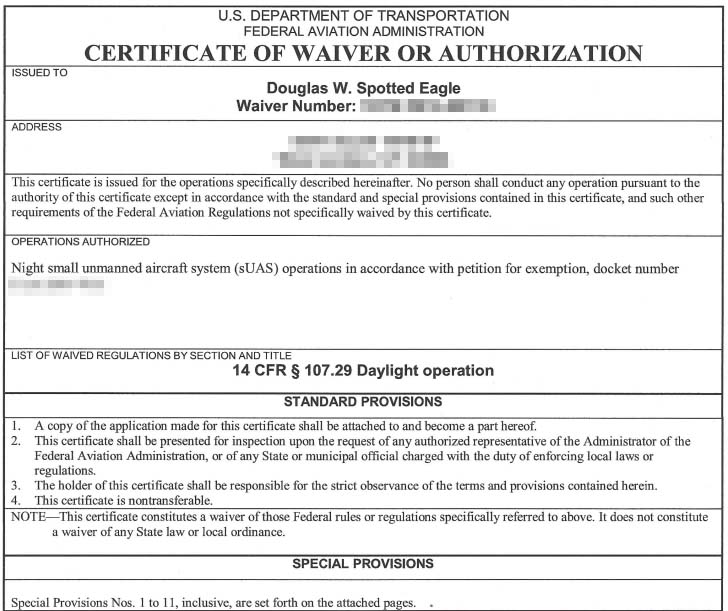 If images like this one are seen on the website, it's clear that the pilot does not observe FAA regulation, placing both the client and the pilot at risk for regulatory response by the FAA.

(image courtesy of ABC)
5) Who owns the original images/video? Spell this out in a Work for Hire contract if the client wants to own the source material. Most DSP's will charge an additional fee if they do not retain rights to the original work. Determine how the work data will be kept secure in any event. Copyright nearly always belongs to the photographer/person who captured the images unless a signed Work for Hire agreement is part of the discussion.
6) If seeking a training provider, ask about their curriculum, training materials, and area of training. When it comes to flight, online-training is effectively useless, and practical flight programs require clear objectives with pre-test and post-training flight evaluations. One of the most valuable experiences a pilot or pilot's organization can have is to be evaluated by a qualified third party.  Look for providers that embrace the Part 141 training pathway.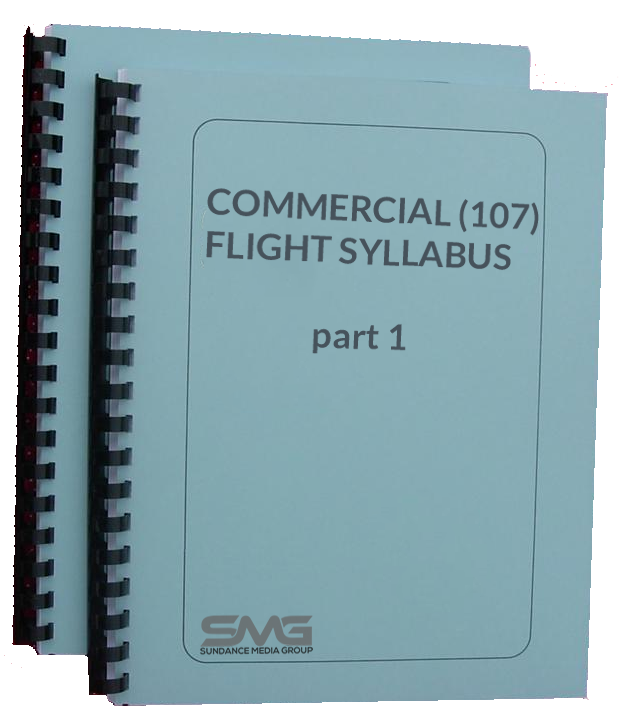 Look for any specialized certifications such as ISO audits, AUVSI's TOP program certification, FAA certifications, or certifications from an other aviation-related training organization. Generally speaking, there is a significant difference between an instructor who teaches sUAS with risk-mitigation, and a super-hot, great sUAS pilot.
Ask about documentation that the pilot candidate will be taking with them post-instruction.
Identify what sort of post-training re-certification or recurrent training is recommended or required. Having a certificate from a reputable flight school will generally aid in applying for operational waivers and in some cases, may inspire an insurance provider to offer a discount based on training documents.
Hiring a DSP or training services provider/contractor in the world of Aviation isn't quite as straightforward as it might seem.  It's not terribly different than the facade buildings of the 19th century; something looks great on the surface, but in actuality, the backside is found wanting.

UAS are regulated by federal law, and any organization wants to take steps to ensure their services and education fall within all parameters of regulations. Following the above steps should help any organization avoid pitfalls related to safety and quality work.