Batteries, Fuel, power, energy, no matter how the cells powering UAS are referred to, are components of the Unmanned Aerial SYSTEM that are frequently ignored, often to operational peril.
During this hot summer season we've had multiple agencies and individuals reach out with battery questions. In a few situations, fuel cells have been ignored for so long that the batteries are beyond recovery.
This issue is not limited, of course, to only UAS batteries. Laptops, mobile phones, radios, MP3 players, etc all run the risk of battery failure/damage if mismanaged.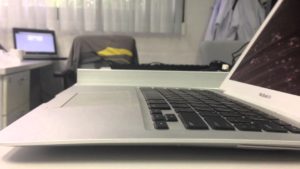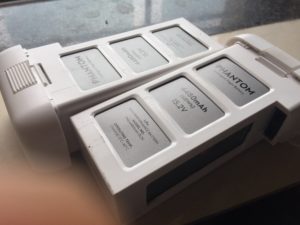 HELP YOURSELF AVOID THIS ISSUE.
First and foremost, always store batteries at less than half-charge. Generally, batteries should be stored at 30-40% of charge. Yes, this may create some inconveniences for emergency services, and there are other ways around this issue. Proper battery maintenance means having a battery charging, logging, discharging, and storage strategy beyond the scope of this article.
Use a professional charging solution.
Manufacturers rarely provide quality charging systems. This means agencies and users must step outside the manufacturer ecosystem and purchase a third party charger. For example, Vertical Partners West manufactures a line of chargers branded as "Venom," which fits into the low-midrange agency/organization price point and strategy. They also manufacture a high-end commercial charger with a subscription system, ensuring all-time battery optimization, monitored at the user location and/or their own servers in Idaho.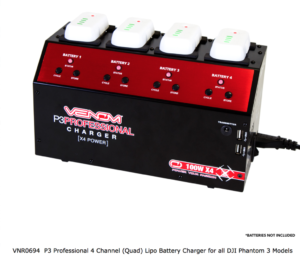 Note the "Cycle/Store" button options; these are critical for proper battery maintenance. Batteries that will not be used for some time should use the Storage feature to reduce the battery cells to 3.85 volts. This sort of system chargers at least 1.5X faster than manufacturer systems, so bringing a battery to full charge is a relatively fast process. These fan-cooled systems may live in the back of a patrol truck or command center; the key is keeping the battery cool.
STAY CHILL!
One frequent cause of fuel failure stems from a fully-charged battery being kept in a black case in direct sunlight, a vehicle trunk, or other hot area. This will virtually always cause any battery to "gas off" and become puffy.  Some"gassing off" is normal of LiPo batteries, gassing off QUICKLY is not.
Some batteries are foil-wrapped and have air in the foil, vs the cell being truly puffed. These batteries should be disposed of for safety reasons, even though they may appear to be fully charged and operating properly.
Proper battery maintenance will USUALLY prevent this swelling from occurring. ** It's important to note that battery life is reduced in extreme heat and extreme cold!

HANDLE WITH CARE
Next to overheating/over charging, the next biggest killer of LiPo batteries is from being dropped on the ground. Batteries are flammable, may explode in the perfect scenario, and should be handled with care at all times. We recommend storing them in cool, dry metal boxes or LiPo pouches. Surplus ammo cans are ideal. LiPo pouches, stored in a food cooler is another efficient means of storage.
Organizations with fleets of UAS are likely already using fleet management software, such as KittyHawk, Skyward, or similar. Fuel systems are often an afterthought. But what if the fleet management software could interface with the charging solution, ensuring accuracy and notification occur with battery management?

This is where a product like the Venom Commercial Battery Management System brings great value to the table. Fireproof drawers for charging batteries, intelligent interface that monitors battery health, cycles, temps, voltage, depth of discharge and more are possible. The system will also notify users of failing batteries. According to the VPW website, they also custom-build charging trays to user specification.
CHARGING ON-SITE
NEVER place a freshly-depleted/warm battery into a charger. Allow the battery time to cool off prior to re-charging.
USAGE TIP!
A common practice in many production houses is to place charged batteries on the prep table in the face-up position, or put a strip of green tape on the top of the battery. Depleted/ready to charge batteries are placed face-down/upside down on the charging table, sometimes with a strip of red tape on the bottom. Green/face up indicates a ready-to-go battery, while red indicates a depleted battery. Some houses go so far as to write battery cycles per-project on the tape so that batteries may be properly logged following production. These techniques help ensure fresh, fully functioning batteries on every project.
IN SUMMARY:
Store batteries at 30% of full charge
Store batteries in a cool, dark area
Log battery charge cycles. Replace batteries at 300 cycles (or follow manufacturer direction. For those in the USA, logging batteries is a maintenance requirement per AC107-2)
Replace/Dispose of swollen/puffy batteries
Use a professional-grade charging solution as opposed to manufacturer-included charging solutions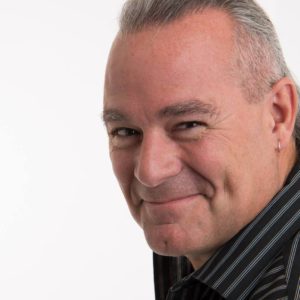 Douglas Spotted Eagle has been active in UAS aviation since 2010, and active in general aviation for nearly 20 years. He is a 25-year veteran of the Subject Matter Guru team, and a co-founder of Sundance Media Group (SMG), with a deep focus on sUAS for Public Safety, Construction, and Inspection verticals. As the co-author of five books on the topic of sUAS for specific uses, he continues to push the envelope in sUAS implementation.
Douglas welcomes input from readers.