sUAS or "drones" are a big buzzword in security operations these days, as they should be. sUAS are a force multiplier like no human ever could possibly be.
For starters, sUAS are a dynamic aerial platform for CCTV, allowing security teams to monitor large-scale areas with ease, reducing headcount for manned patrols, able to travel faster and farther than a human can travel on foot, while providing access to detail that the human eye cannot see.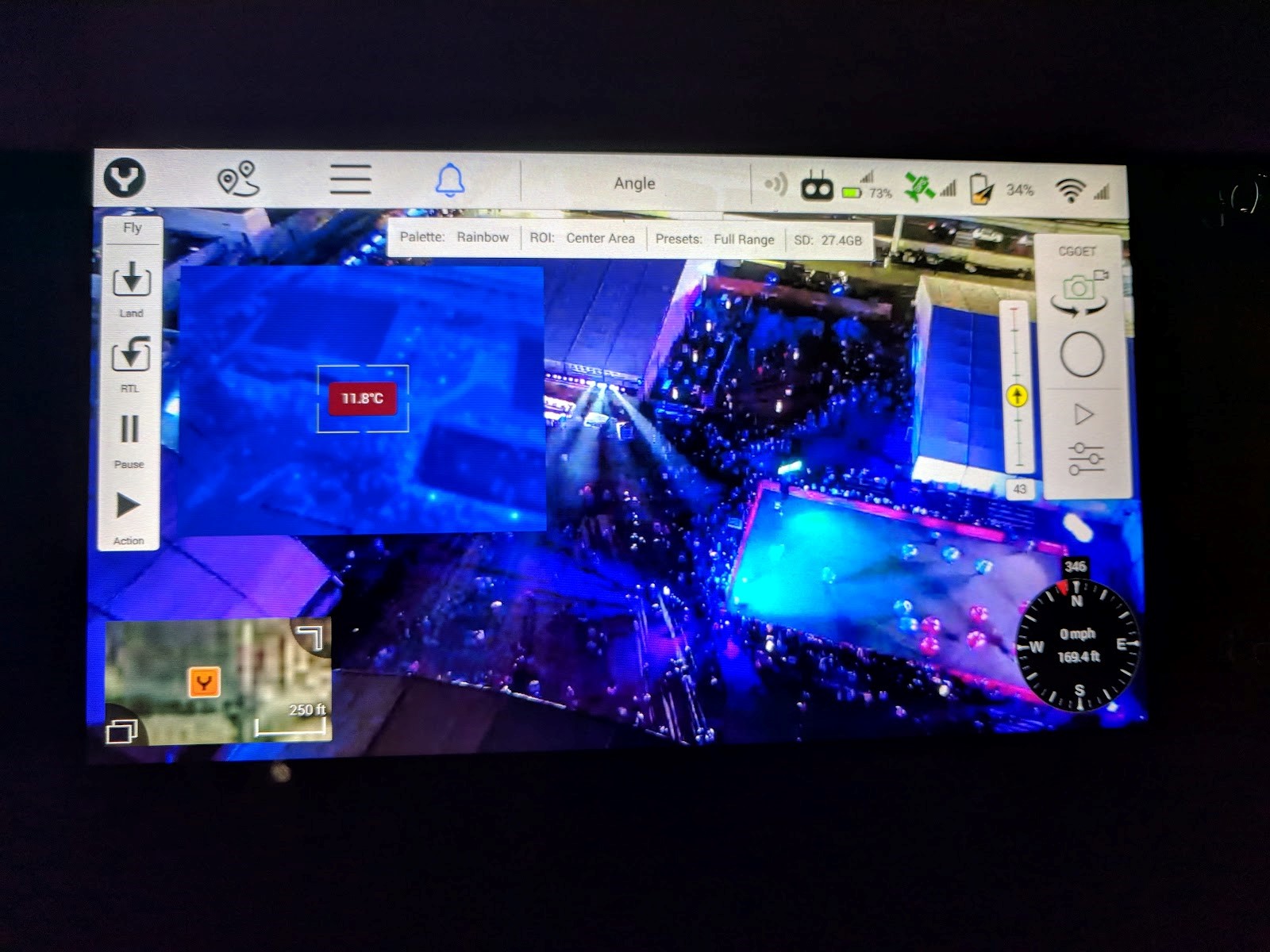 sUAS may be automated for perimeter security, allowing repeatable, automatic flight over any given area. Large areas may be hybridized, with manual and automated flight over defined sectors. Combined with security patrols/tours, sUAS provide a faster response time, greater situational awareness, and opportunity to track an incursion until law enforcement or other forces are dispatched.
Adding infrared/thermal to sUAS aircraft provides ideal vision in the dark, regardless of the environment. Seeing through smoke, fog, or darkness, thermal cameras allow detection of a live body in any area. Depending on the cost/resolution of the thermal camera, Detection, Identification, and even Recognition may be possible from very high in the air.
On large scale construction sites, sUAS are already serving double duty as mapping devices for progress reports, and security devices assisting in detecting shrink whether through shorting of delivered stock, disappearances of heavy equipment, or identification of individuals in unauthorized areas.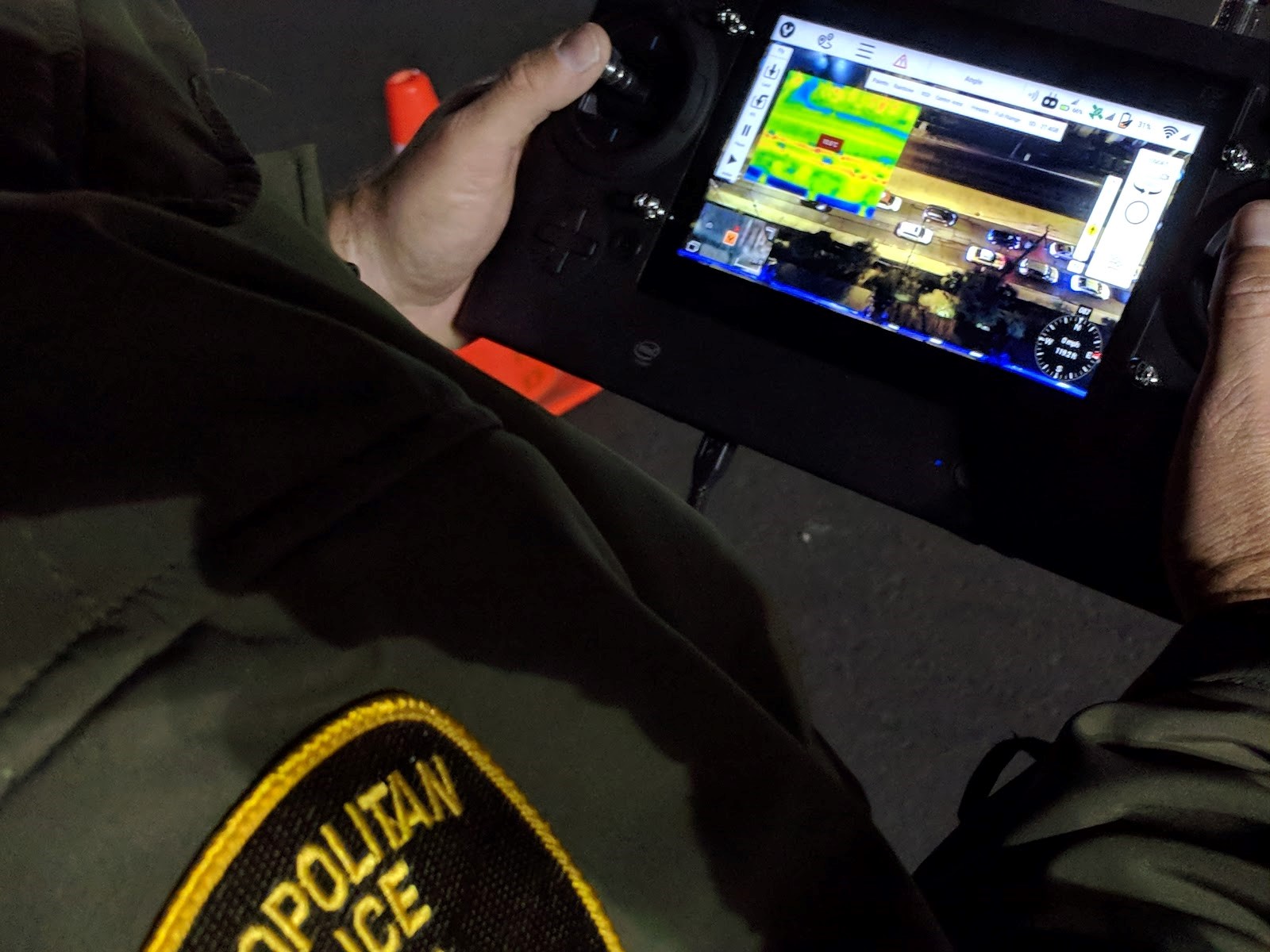 Equipped with a zoom lens, sUAS are capable of providing license plate information from a distance. Imagine for example, an incursion detection, the intruder runs to a car and drives away. Not only can aircraft track/follow the intruder as they exit the protected area upon detection, but the aircraft can also capture images, even in low-light, of the intruder's license plate as they escape the area.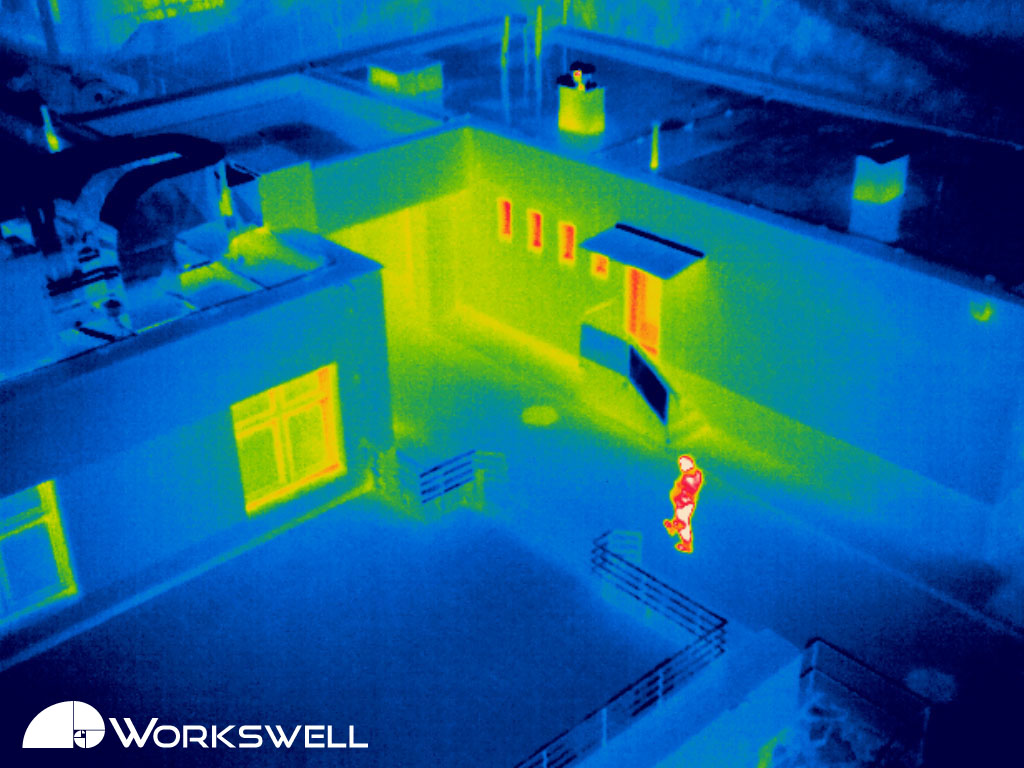 Tethered sUAS allow for aircraft to remain airborne for days, if necessary, providing instant overwatch at events, high profile gatherings, or in high-risk areas where temporary requirements make it infeasible to install pole-mounted cameras.
Additionally, areas where events may be held may be pre-mapped multiple times, onion-skinned for changes in the environment with differences outlined for security notification, or simply mapped for purposes of understanding crowd flow, ingress, egress, points of vulnerability, and planning response times.
All of this at greatly reduced risk to security personnel, greatly reduced cost, and with video/images to provide evidence in the event of an incursion.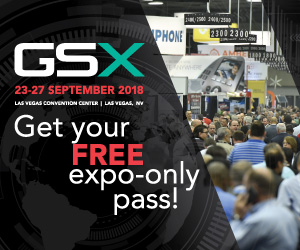 Learn more at the Global Security eXchange Conference in Las Vegas, September 23-27. Several drone manufacturers, service providers, software developers, and consultants will be on hand to answer questions and provide information.
Drop by the Sundance Media Group booth 5413 and have a walk through of the AVOC and see how we have been assisting local agencies and organization with their sUAS implementations.