NOMINATIONS are still open for this year's annual Women and Drones awards for the Women to Watch.  YOU STILL HAVE TIME!
DEADLINE:  June 25, 2020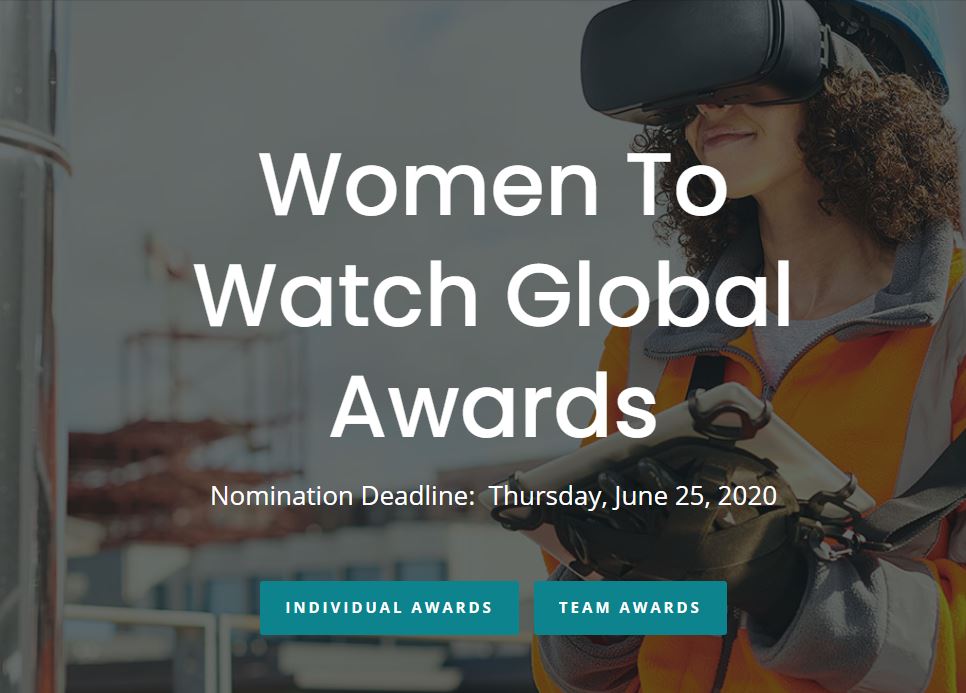 Need some direction on who to nominate?  Check out last year's video showcasing the 2019 Women To Watch In UAS Honorees.  What an amazing selection of women within the industry!
These awards honoring outstanding achievements, by women, in the drone industry.  If you know of a woman run business, or cutting edge trail-blazer within the UAS industry, be sure to submit your nomination for the 2020 Women And Drones Global Awards.  This year there are INDIVIDUAL categories as well as TEAM categories.
The individual award is designed to acknowledge and inspire women who are driving change and shaping the drone industry.  Categories include:
Education
Entrepreneurship
Leadership
Public Safety
In creating this recognition, we aim to raise the profile of women doing amazing work in UAS, UAM and UTM technology arenas.
The two team awards acknowledge organizations that in their pursuit of excellence embrace diversity and have a culture of inclusiveness where women are engaged in key or leadership roles within their team.
Sundance Media Group is a proud Strategic Partner of Women and Drones and a Women Owned Small Business.
About Women And Drones
Women and Drones is the leading membership organization dedicated to driving excellence in the unmanned aircraft systems (UAS) and Urban Air Mobility (UAM) industry by achieving equity and participation of women in all disciplines and across all employment sectors.
Core mission: To increase female participation in the economic opportunities of the industry.
Membership with Women and Drones offers many perks:
Group insurance for Drones and for your Pets
Building your brand
Training and Education
Discounts on Products
Membership also includes resources to improve your career and business:
Networking Opportunities
Jobs Board / Resume Review
Small Business Support
Members Only Facebook Page to share ideas, pictures, self-promotions, and ask questions