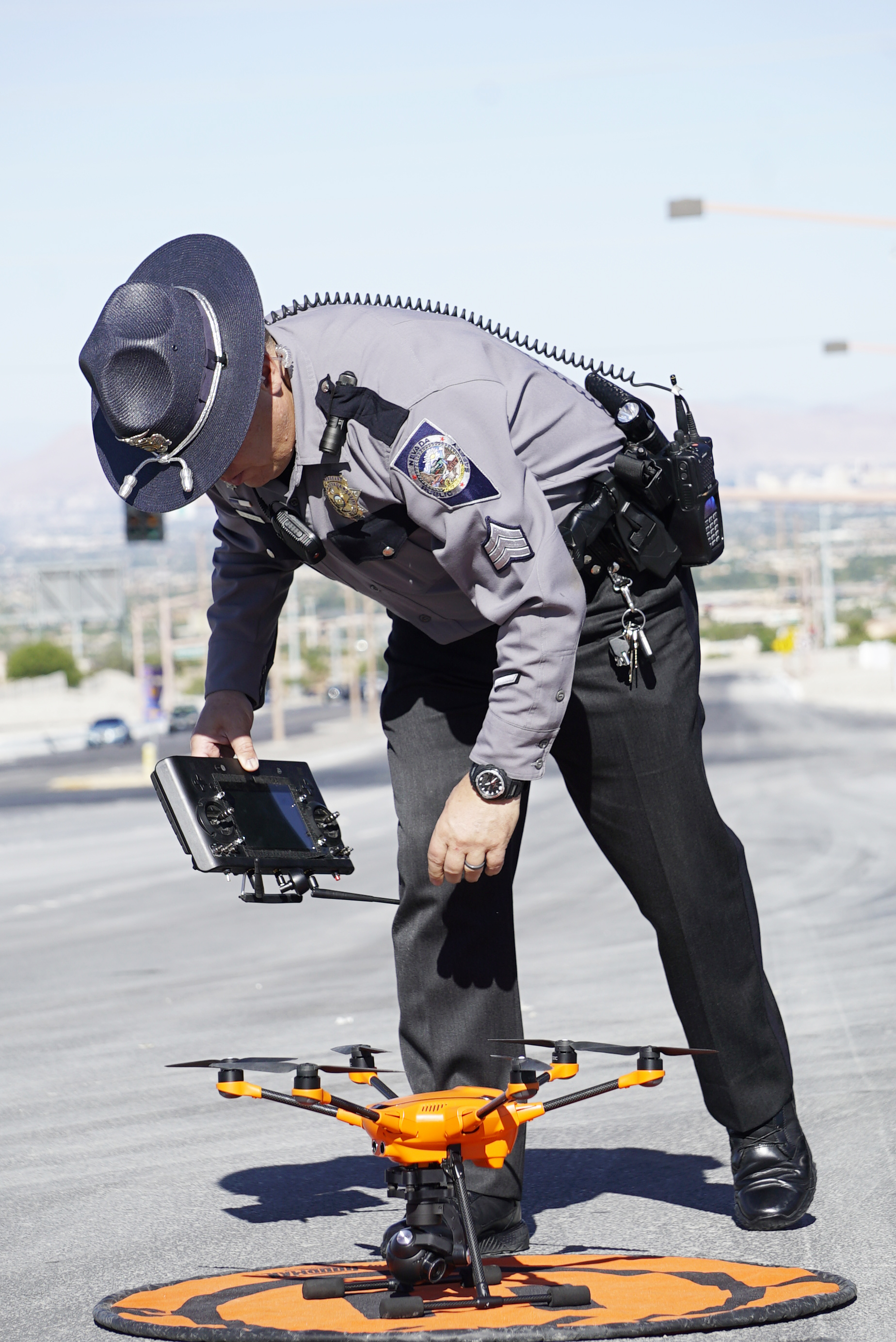 An aerial vantage point is a significant force multiplier. Operations may be initiated faster with fewer officers.  As a force multiplier, nothing compares to sUAS with regard to cost, safety, speed, and capturing/recording/archiving information that may be passed up or down the chain of command.
At an all-in cost of approximately $25.00 per hour, sUAS are approximately 1/100th the cost of operating a manned helicopter or fixed wing aircraft, significantly faster to deploy, and significantly less costly to maintain and insure.
Frequently, a department has an officer or employee who is a drone pilot, and that person becomes the Drone Program Manager, charged with standing up a program within the municipality or PD. Sometimes this works; frequently it does not.
Why?
sUAS are federally regulated. Rarely does an agency advocate or enthusiast fully comprehend what this may mean to the agency, whether federal or state.  There are many instances where agencies have operated aircraft outside of legal parameters, and the FAA is rapidly becoming less tolerant of this activity. There is a vast delta between a drone enthusiast enjoying a hobby or paid commercial work, and standing up a viable, department and municipality-compliant UAS program.
Municipalities usually operate via SOP manuals governing how the agency functions. Unless properly addressed, we find it exceptionally rare that an agency's sUAS Policies, Procedures, and Operations manual properly align with the municipalities SOP. When this occurs, self-insured programs rarely pay out, leaving the agency and officer exposed.
Maintenance programs mandated by the FAA are frequently overlooked, and some agencies have even operated sUAS without proper COA or Part 107 certifications, running afoul of state and federal regulation, which can lead to problems within the community, the municipality, the state, and potentially the federal government.
Sundance Media Group has trained many agencies across the country, in use of sUAS for Law Enforcement and Firefighting.  Our services also include full program stand-up when needed, and our Policy, Procedures, and Operations documents are aligned with ISO standards for agencies that are ISO-compliant.
Our training programs range from ground-up 107 instruction and test prep to conceal/control (deploying targeted smoke or OC via sUAS). We also offer full training in accident scene reconstruction or daylight forensic capture beginning with proper planning the UAS flight to final output using Pix4D or other 3D/orthographic application. We also offer training in Level One Thermal applications/use, and night-time forensic scene capture.
PUBLIC SAFETY – FOCUSED PROGRAMS
Part 107-focused training/test prep
General flight training with basic ADM
Deep ADM/Risk Assessment/Management
Traffic Accident Capture (Best practices for post-processing)
Traffic Accident Imagery/Reconstruction (Pix4D/other applications
Forensic Capture/Best Practices
Night Flight
Forensic Capture at Night
sUAS Maintenance for department sUAS (includes federal mandated battery maintenance)
UAS/Overwatch/Perimeter Observation
Thermal (Level One)
General image capture/video techniques for scene archive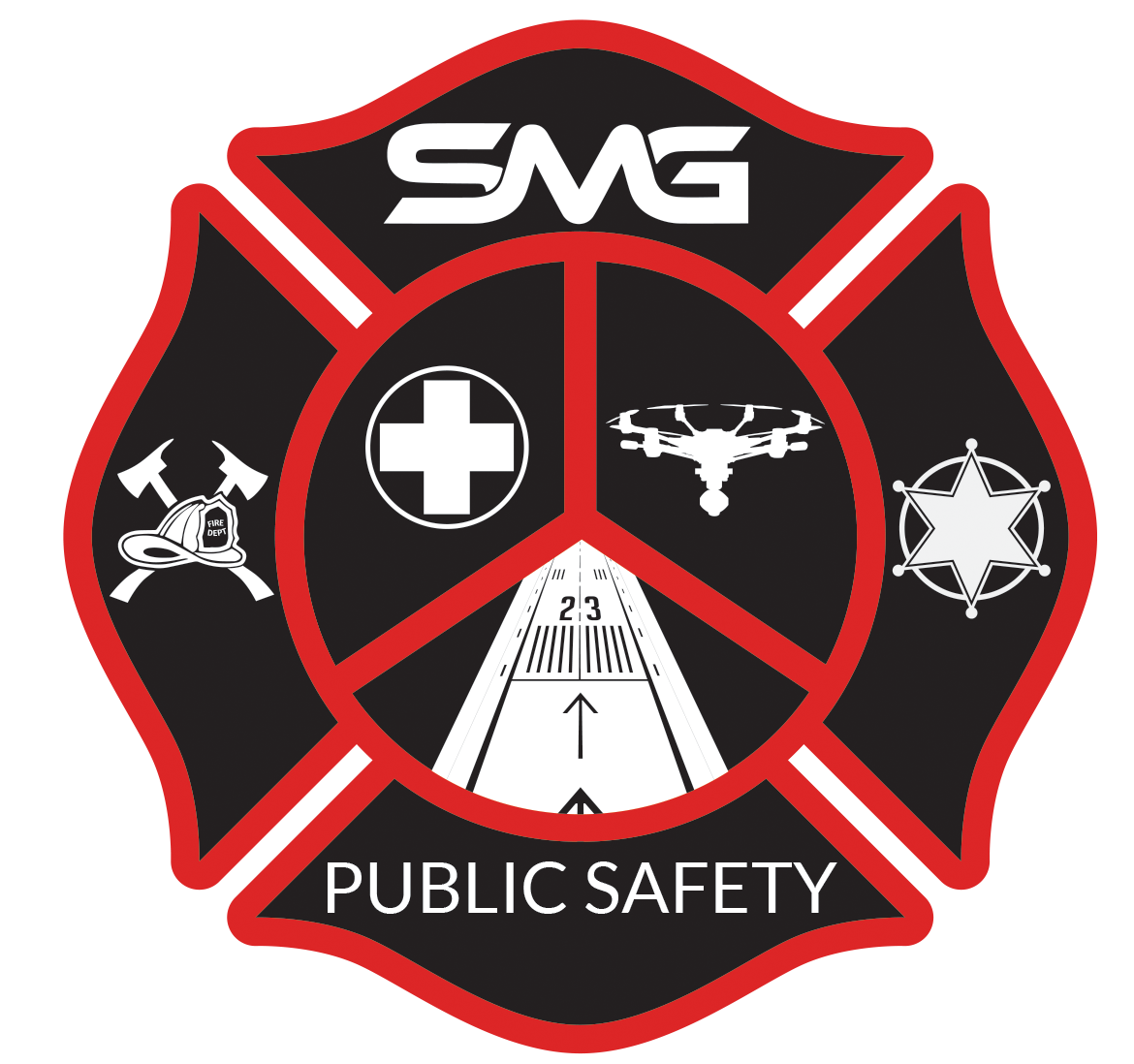 Subscribe to our eNews
Keep in touch with all our UAS activities!
Tailored sUAS Training
SMG will take the time to understand your business case for sUAS application...
Read about our other UAS training offerings.
…and create a training program exclusively created for you.