If you would like a referral, please let us know!
Sundance Media Group has been focused on training and consulting for the past 26 years; we are vendor / manufacturer agnostic, but we have some wonderful relationships with our dealers and resellers.
Contact information is below for equipment quotes, however, if you would like a personal introduction, we would be happy to introduce you to our contacts.
Dealers and Resellers for all Your Equipment Needs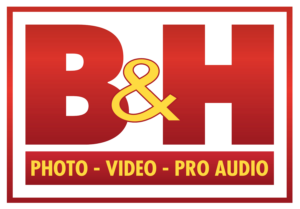 B&H began as a "mom and pop" shop in 1973. After wife-and-husband partners (Blimie and Herman, respectively) opened the doors in Tribeca with one employee, their trademark dedication to candid selling and quality merchandise quickly attracted a loyal following of photo, video and audio professionals.
Today, as the USA's largest non-chain specialty electronics retailer, we deliver that same pioneering integrity via specialized showrooms, classes and tutorials, and as always, unparalleled inventory and service on a daily basis. We continue to expand to meet your needs with showrooms, classes, helpful educational and social media content, serving customers worldwide from our highly rated website, award-winning mobile Apps, catalogs and our 34th Street "SuperStore."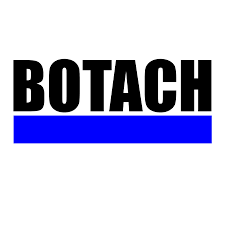 Botach is proud to provide products & services to various Federal, State, & Local Government Agencies. We are registered in the Department of Defense SAM system. If you are a procurement officer needing a quote, please use the request for quote options.
Our Team of Professional Specialists are ready to serve you and earn your business. Can't find what you are looking for? Let us help you find it. If we don't have it we will source it out for you.
SALES TAX EXEMPTION: Federal agencies are sales tax exempted, for GSA Schedule contract pricing on any of our products, please contact our GSA Department at gsa@botach.com.
WE SPECIALIZE IN TRADING and/or buying old, new, unwanted & outdated gear for the latest & greatest.
As a licened federal firearms dealer, we can buy, sale, trade, upgrade or help you with solutions for your confiscated weapons.
YOUR PROFESIONAL SPECIALIST, SERVING THOSE PROTECTING OUR GREAT COUNTRY.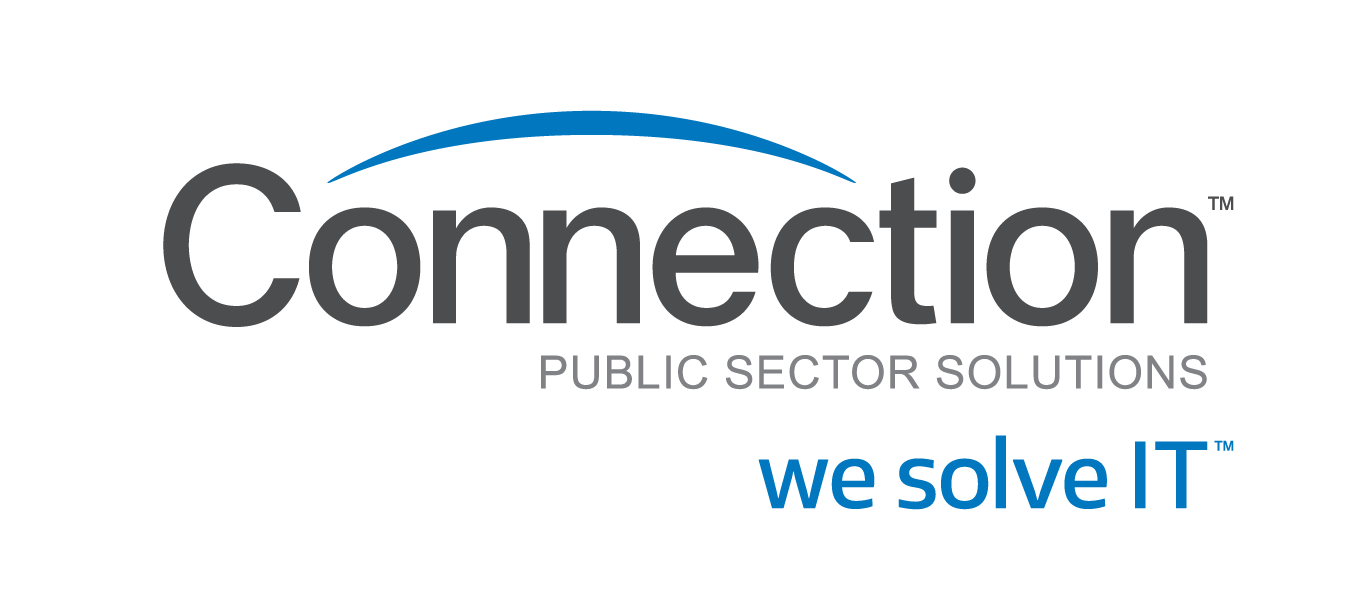 Advanced Technology, Valuable Services, and Expert Guidance
Connection is a Fortune 1000 Global Solutions Provider that connects people with technology to enhance growth, elevate productivity, and empower innovation.
Founded in 1982, Connection delivers valuable IT services and advanced technology solutions to business, government, education, and healthcare markets. Today, we serve our customers through our staff of highly trained Account Managers, our team of on-staff experts, and our efficient procurement websites. We are also proud to offer custom-configured computer systems from a ISO 9001:2015 certified technical configuration lab at our distribution center in Wilmington, OH.
Our company has over 2,500 technical certifications that ensure our experts can solve any customer need, no matter how complex. Additionally, our GlobalServe offering delivers global procurement solutions through our network of 500 suppliers in 174 countries.
For a quote please email or call:
Phone:  561-237-3300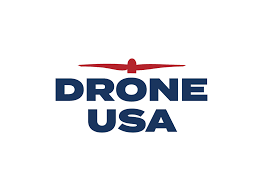 We're your drone consultant & copilot
Drone USA is America's leader in state-of-the-art unmanned aerial vehicle (UAV) supply, drone training, and custom-designed professional drone programs. We know what goes into becoming highly skilled and safe drone pilots, from choosing the right equipment and accessories to becoming licensed and experienced through certified training programs. Drone USA is the place to obtain firsthand knowledge and cutting edge products from top aviation specialists.
We proudly serve those who serve
While we work with an array of industries, we specialize in assisting U.S. Law Enforcement, U.S. Fire Departments, U.S. Government & Security, and other U.S. Industries. We will guide you and your team at every level of drone program implementation, helping to fully and seamlessly integrate drone technology into your departments. We believe that saving time saves lives.
For a quote please email or call:
Phone: 203 410-8924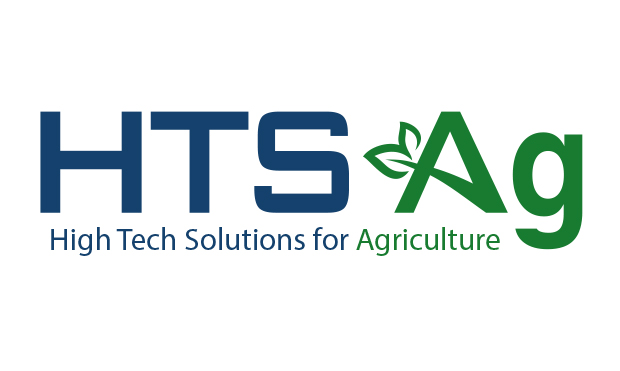 HTS Ag is an innovative company on the leading edge of agricultural technology that has grown to be one of Ag Leader's Premier Blue Delta Dealers.
In addition to Ag Leader, we offer technology solutions from OPI Systems, 360 Yield Center, DJI, DroneDeploy and more. Since 1995 we've been serving customers in Iowa and surrounding states.
Our passionate and knowledgeable team is focused on solving growers' challenges and can create a customized technology solution for any sized farming operation. Implementing the latest technology into their operations can maximize our customers' return on investment in technology by improving efficiency, reducing cost, improving yields, increasing margins and improving environmental impact.
As professional, trusted advisors we emphasize to growers the importance of collecting, storing, protecting and analyzing data to glean information that can be used to make sound agronomic and business decisions.
For a quote please email or call:
Phone: 800-741-3305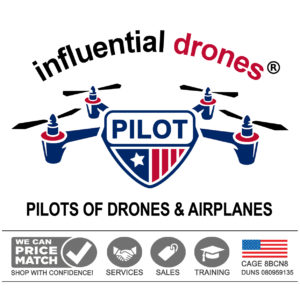 Influential Drones is an integration company that provides aerial services, sales, training and consulting offerings to global customers. Headquartered at South Jersey Regional Airport, the group includes an FAA Certified Flight Instructor, as well as commercial pilots of manned aircraft and remote operators of unmanned drones.
Aerial services consist of flight operations executed safely, day or night as well as over people. The business is licensed to disperse chemicals by drone in the State of New Jersey. Training and consulting is provided by a team of subject matter experts and strategic partners who are specialists in the aviation, software, technology and public safety sectors.
Influential Drones values relationships. It is authorized to sell from over 70 different manufacturers, considered a one-stop source for drones, lighting, accessories, software and counter-drone equipment. The company proudly maintains a high customer service rating by providing a personal buying experience which includes pre and post purchase support. To remain neutral and unbiased for the benefit of it's customers, the company does not hold inventory. Influential Drones is registered as a vendor in every state, can provide financing through its partners, and does accept purchase orders.
The business is honored to be the only drone company named as an Industry Member for the FAA's Safety Team (FAAST). Through this program, members of the company educate, promote and advocate for aviation safety all across the United States.
Influential Drones has a sitting position in the National Business Aviation Association's (NBAA) Emerging Technologies Committee, as well as the FAA's Drone Advisory Committee (DAC). The company holds memberships in a variety of industry groups and is actively involved in philanthropy.
For a quote please email or call:
Phone: 856-281-7545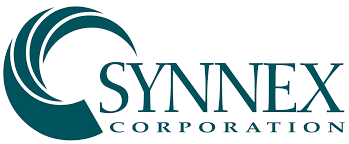 Overview
SYNNEX Corporation, a business process services company, provides business-to-business services that help our customers and business partners grow and enhance their customer-engagement strategies. Headquartered in Fremont, CA, and with global operations, SYNNEX is an industry leader in IT distribution and customer care outsourced services, operating in two business segments: Technology Solutions and Concentrix. SYNNEX is listed on the New York Stock Exchange (NYSE: SNX) and was ranked 130 on the 2020 Fortune 200.
Technology Solutions
SYNNEX brings the most relevant technology solutions to the IT and consumer electronics markets to help our partners sustainably grow their business. We distribute more than 30,000 technology products from more than 400 of the world's leading and emerging manufacturers, and provide complete solutions to more than 20,000 resellers and retail customers in the U.S., Canada, and Japan. As part of our value-added services, SYNNEX provides a variety of professional and marketing services, including demand generation; education and training; pre- and post-sales support; end-user enablement; server assessment; design and integration; product lifecycle support; contract design and assembly; and IT resource planning. In addition, SYNNEX provides a wide range of financial options to ensure that our partners always have the means to close deals.
Our SYNNEX Westcon-Comstor business operates in North and Latin America and focuses in security, collaboration, networking, and data center. Our expert technical knowledge and industry-leading partner programs are designed to keep our partners at the forefront of their markets to drive business and growth. SYNNEX Westcon-Comstor goes to market under the SYNNEX Westcon and SYNNEX Comstor brands.
Our Hyve Solutions division designs, manufactures, and deploys cost-effective, energy-efficient data center servers and storage solutions worldwide to some of the largest data center users.
For a quote please email or call:
Phone: 864-349-4438

With deep experience in delivering IT products into the State, Local, and Federal Marketspaces, Westwind is an integral component of our partnership. Our customers can purchase products (and training) directly from Westwind. Westwind also offers FoxFury lighting equipment, Hoodman products, and Pelican cases for UAS. Westwind is our premium provider of all things IT, and have played a large role in the development of our Public Service AVOC.
For a quote please email or call:
Phone: 505-345-4720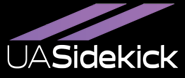 OUR GOAL:
Our goal is to bring all members of the flying community onto a common flight awareness platform.  This goal would include both manned and unmanned operations together with all support personnel.
Why We Took On This Challenge:
The UASidekick app was originally developed due to the struggles the UAV pilot faced to maintain compliance with FAA requirements – it quickly grew to encompass much more.   The development of this app was centered around the Safe Sky's initiative promoted by the FAA. We have continued to steer the development of the app towards the support of airspace de-confliction and the improvement of communications between pilots, federal entities, and the general public.  To that end, we provide a membership into the Coalition of UAS Professionals (www.UASCoalition.org) for all those that download our app.  The collaboration between UASidekick and the grassroots efforts of the Coalition of UAS Professionals provides a stronger platform to facilitate the successful growth of unmanned aerial robotics in technology, educational programs, and public outreach. We are pilots, and we have invested in the idea that there is a better way to do things.  We also believe that the workload associated with many of the necessary tasks of flying can be eased through technology and enhanced communication.   Our commitment to you is to continue improving the app based on your feedback and ideas,  iteratively releasing new features that will help both the UAS sector and the public it serves. Thank you for your support as we endeavor to help grow this amazing industry.