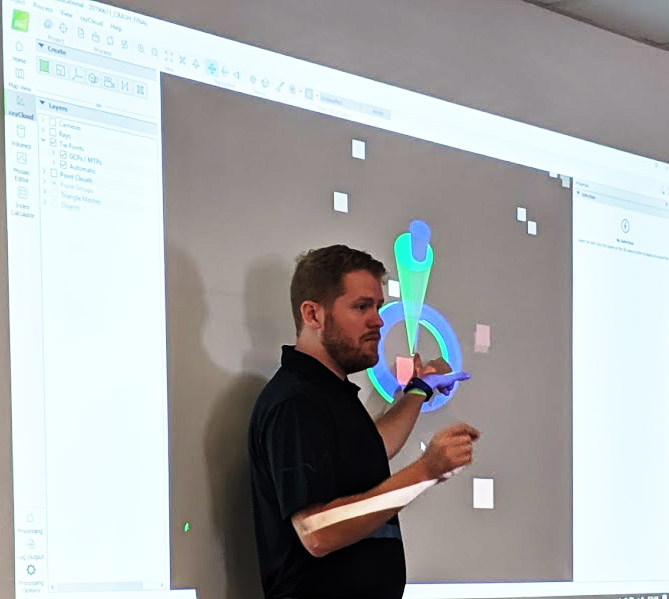 Pix4D Training (Las Vegas December 2019)
December 19, 2019 @ 9:00 am

-

December 20, 2019 @ 5:00 pm

PST

|

$995

Description
Pix4D software allows users that do not possess specialized GIS-grade equipment to rapidly create relatively accurate models. This Pix4Dmapper workshop focused on an sUAS (drone) capture workflow, will introduce key Pix4Dmapper workflows and output.  This two-day session will showcase optimal camera settings, flight planning techniques, MTP identification, placement, safety considerations, and application-specific best practices.  Ultimately, you will learn how to best capturing RGB images and creating, managing, analyzing, and sharing 2D and 3D representations of reality.  A series of hands-on exercises will demonstrate how to effectively work with the Pix4Dmapper solution.
Expect some time in the field as we will put aircraft up and capture images/data from a local scene, and then stitch the data together in the classroom to best demonstrate best practices and procedures for optimal Pix4D output and delivery.
Attendees bring their own computers, and we'll provide the Pix4D licenses for the duration of the training.
Please do not bring your own drone, we will have one for use with the class.

Objectives
sUAS setup for producing data for stitching
Produce accurate 2D and 3D georeferenced representations of reality, including orthomosaics and 3D models
Acquire accurate measurements
Using Manual Tie Points/MTP  and Ground Control Points (GCPs) for great accuracy
Share your deliverables with stakeholders
Agenda
Introduction
Multi-ray photogrammetry
Collecting ground control points
Planning a drone flight with the Pix4Dcapture mobile application
Creating, processing, and measuring in a Pix4Dmapper Desktop project
Creating, processing, and measuring in a Pix4Dmapper Cloud project
Sharing Pix4Dmapper Desktop and Pix4Dmapper Cloud deliverables
This is a two-day workshop.