Pix4D Public Safety Workshop – Idaho Falls
June 11, 2019

-

June 13, 2019
Description
Kickstart your public safety workflow by learning about Pix4D's recommended best practices when capturing and processing aerial and terrestrial images. This is a technical workshop organized in partnership with Pix4D for public safety professionals using drones to document vehicular collisions. The workshop will introduce you to creating accurate reconstructions and improving final results.
By registering for this workshop you are eligible to receive a 50% discount on the Pix4D Certification Exam.
Each day will start at 8:30am and finish by 5:00pm.
Level
Audience: Law enforcement or public safety professionals who are beginning to leverage drones and digital imaging for mapping and 3D modeling work.
Content: We will cover topics of basic to intermediate level and explain how to get the best results using the available processing options in Pix4Dmapper.
Workshop Content
Day 1 – Fundamental Concepts and General Processing Workflow w/GCPs
Lecture
The Theory and Science of Photogrammetry
Aerial Mapping RGB Image Acquisition: Best Practices
Georeferencing, Project Accuracy, and Ground Control: Best Practices

Acceptable – Image Geotags
Good- Scale Constraints
Better- Total Station, Local Coordinate systems
Best – Differential GPS/GNSS

Hardware specification recommendations
Project/scene accuracy verification
Lab Exercises
Creating a New Project in Pix4Dmapper Pro
Step 1: Initial Processing, Image Geotags only

Creating a Processing Area
Project measurement check
Reoptimizing the Project
Step 2: Point Cloud and Mesh
Working in the rayCloud
Classifying the Point Cloud
Using the Point Cloud Editor
Volume Calculations
Generating a 3D Mesh

Step 3: DSM, and Orthomosaic

Working in the Mosaic Editor
Generating an Orthomosaic, DSM and DTM
Contours and Outputs
Day 2 – Advanced Processing Techniques & Quality Report Review
Lecture
Review of Exercise 1 workflow/process
Review of a project quality report
Review of Pix4D processing options
Image acquisition of vertical structures: Best Practices
Terrestrial & mapping indoors: Best Practices
Pix4Dcapture
Lab Exercises
3D Reconstruction of Vertical Structures

Applying Scale and Orientation Constraints
Making linear, area & volume measurements
Advanced Point Cloud Editing
Masking Images using Image Annotation
Applying the Clipping Box
Generating Video Animations

Merging Oblique and Nadir Imagery with Manual Tie Points
Day 3 – Instructor guided scene capture and project processing
Mission Planning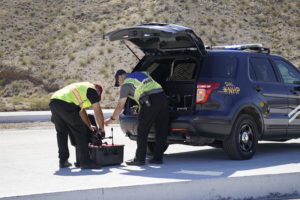 Scene Location scouting/size up (Secure location selected & provided by requesting Agency)
Establish project Georeferencing plan, leveraging available agency hardware.

Acceptable – Image Geotags
Good- Scale Constraints
Better- Total Station, Arbitrary/Local Coordinate system
Best – Differential GPS/GNSS with defined coordinate system

Review potential scene challenges & suggested workarounds
Image Acquisition of aerial & terrestrial data

Aerial Images
Terrestrial Images
Terrestrial video

Mapping Indoors: Best Practices (Optional in place of outdoor data collection)
Project Processing
Step 1, Automatic Tie Points & initial quality report generation
Applying georeferencing or Scale and Orientation Constraints
Merging Aerial and Terrestrial data

Establish Manual Tie Points across projects to be merged
Project Reoptimization
Create Merged Project
Review initial results

Point Cloud Editing

Clipping Box
Image Annotation
Point Cloud Classification

Pix4Dmapper outputs

Dense Point Cloud
3D Mesh
Digital Surface Model
Orthomosaic
Contour Lines
Vector data extraction
---
FAQs
Q: What is a Pix4D User Workshop?
A: A Pix4D User Workshop is geared towards those who are getting started with Pix4D. We will address best practices for data acquisition, basic processing options, and workflows.

If you consider yourself an advanced user and you are interested in learning more about Pix4D software, please consider requesting a quote for a personal training.
Q: Should I bring my laptop?
A: Yes, Please ensure that you bring a laptop computer with the latest version of Pix4Dmapper installed to the User Workshop so that you may follow along during the hands-on exercises. Computers will not be provided on the day of the workshop.
We recommend that your computer is equipped with Windows, has at least 16 GB of RAM, 20 GB of free hard drive space, and a GPU that supports OpenGL 3.2. We also suggest that you bring a computer mouse to facilitate 3D navigation in the software. Computers running Mac OS are not supported at this time.
Q: Should I bring my drone?
A: Please DO NOT bring your drone to the workshop. This is a workshop about software. Under no circumstances will drones be permitted to fly during the workshop. DO NOT fly your drone at or around the workshop venue.
Q: Do I need a Pix4D software license to attend the workshop?
A: It is not necessary that you own a Pix4D software license to attend the workshop. If you do not own a license, you will be provided with a temporary one for the duration of the workshop.
Q: Is food provided at the Pix4D User Workshop?
A: Lunch, coffee/tea, snacks, and water will be provided onsite during the workshop.
Q: Can I attend the workshop remotely by WebEx, phone, or conference call?
A: The workshop must be attended in person and is not available for remote attendance.
Q: Are discounts available for educational institutions or non-profit organizations?
A: Educational discounts are available, please contact the Pix4D training team at training@pix4d.com for more information.
Q: What is the refund policy?
A: Orders may not be changed, modified, converted, or refunded once an order has been confirmed.
Q: How can I contact the workshop organizer if I have other questions?
A: Click "Contact" below, and send us an email. We will get back to you as soon as possible.
*By registering to the workshop, you accept the General Terms and Conditions of Sale of Pix4D and submit your information to the workshop organizer, who will use it to communicate with you regarding this event.