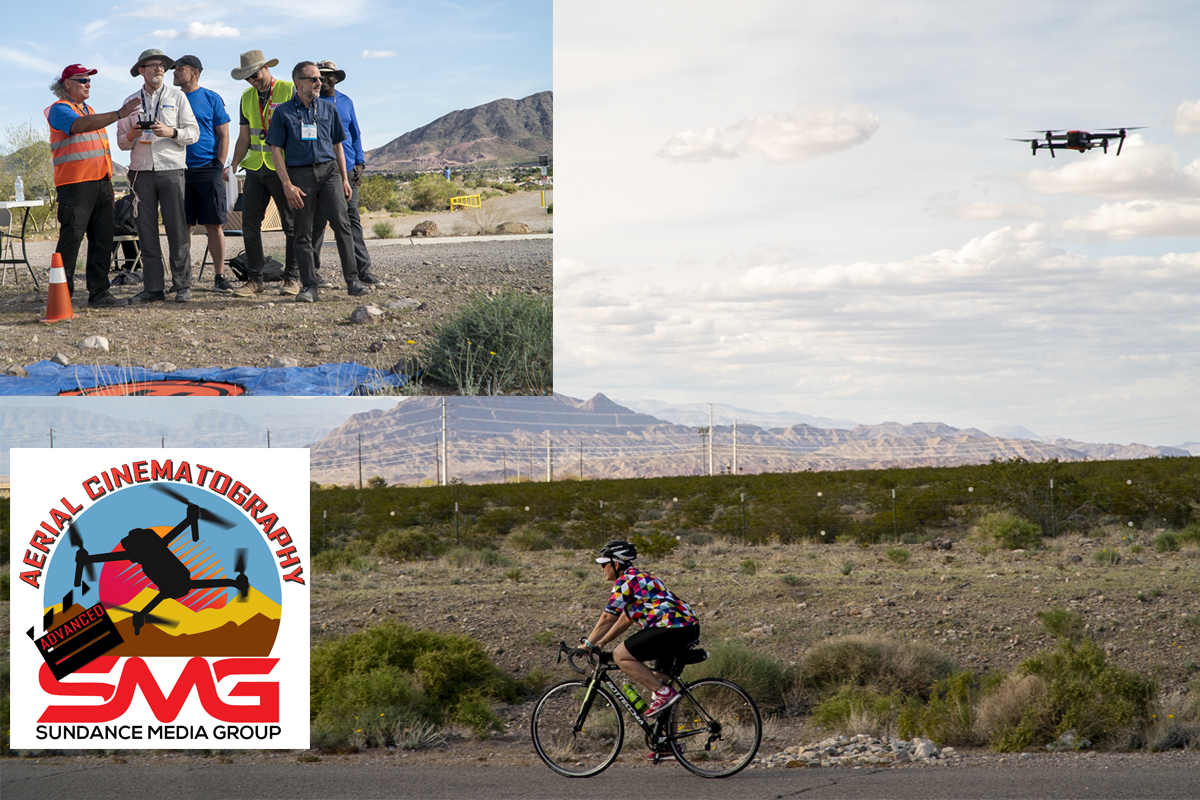 Advanced UAV Cinematography Flight Workshop (Hands-On Workshop – NAB 2020 & Post-Production World)
April 18 @ 9:00 am

-

5:00 pm

PDT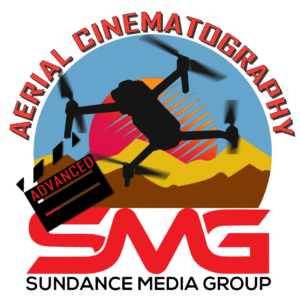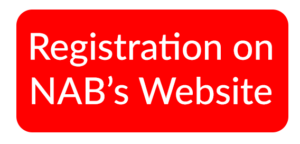 Check out last year's field photos!
This advanced hands-on training provided by Sundance Media Group at Post-Production World 2020 is an excellent opportunity to continue your drone training experience.
For those that have experience with UAV but are looking to add advanced flight concepts to their arsenal of flight techniques, we offer a workshop in a remote, ghost-town location where the visuals are stunning, and the experience unforgettable.  This is a hands-on training course and is not appropriate for UAS owners who have not yet logged several hours flying a drone.
In this course, attendees will be provided objectives to film historical buildings and artifacts in a hostile environment, working around environmental challenges.
Each instructor will have small groups of student pilots so that we can fit the training to suit attendee needs and individual questions. An average of 3 staff members per every 10 students assures that each attendee will leave with the information and the practice required to improve your UAV skills.
Registration includes: round-trip transportation from Las Vegas Convention Center (LVCC) to flight location, catered lunch, drinks, snacks and all the hands-on instruction.  Attendees may also want to bring a camera for ground photos; this location is exceptionally picturesque.
NOTE: Don't forget this is the desert and it will be hot – even in April! Bring sunscreen, hats and cover up to avoid burning or becoming dehydrated. One bottle of water per hour is strongly suggested.
Receive a 20% discount if you register for two workshops in 2020 with PPWBUNDLE.  (Check out our Drone Cinematography Introduction Workshop happening on April 17th – combine the two for a discount!)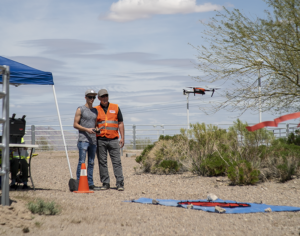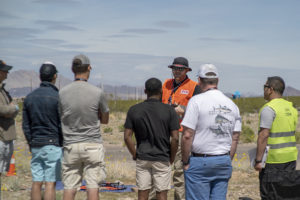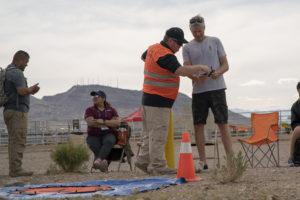 Registration is on NAB's Website:  http://bit.ly/NAB2020_AdvancedDrone
We are also offering our Night UAV Workshop after NAB 2020 on Thursday, April 23.   For any attendee of either the Introduction or Advance workshops SMG will honor the early-bird pricing of $495 for the Night UAV Flight Workshop.